1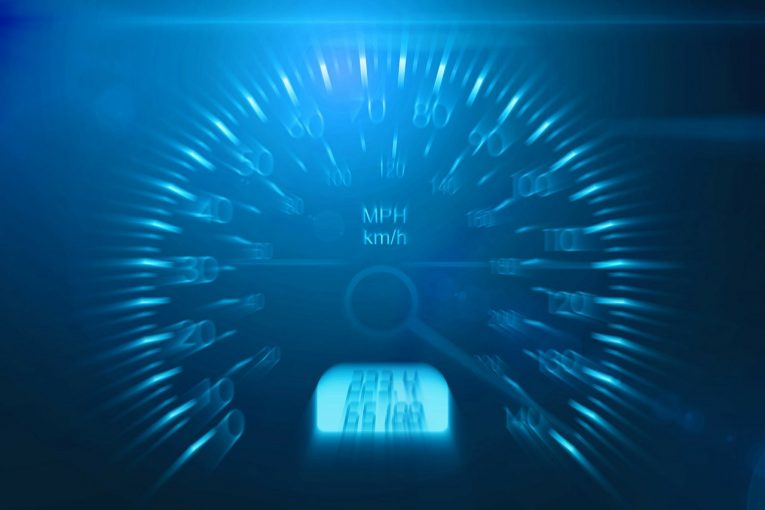 Is Your Website Fast Enough?
Google is such a prominent and dominant force on the web that it's become a dictionary entry, a verb. When someone asks us for information, and we don't know the answer, we tell the person to 'just google it.' Or even when we know the answer, and we don't have the time to explain, we tell people to 'go google' the information.
Everyone knows what Google is and all website owners want their sites to rank high on Google. They know they stand to benefit from the search giant's popularity. Even from the very beginning, Google did search engine right.
At the time every other search engine was focused on becoming a portal, a one-stop-shop on the Internet but Google was solely a search engine. When people searched for stuff on Google, they got much better results than any other search engine.
This largely led to Google's success. To date, no other search engine comes close, not even Bing, the world's second largest search engine.
Google's Vision

"Organize the world's information and make it universally accessible and useful."
Over the years, Google has continuously improved and developed their services to make it in line with their vision. Ask any so-called black hat SEOs out there – gaming Google nowadays is hard work. In the old days, they could fool Google by implementing techniques that made their spammy sites rank high on Google.
Today, this is no longer the case. If you want your site to rank on Google, you're going to have to play their game. You're going to have to follow the rules.
Otherwise, you risk getting your site forever buried in the 100th or 1000th page – places where no one will ever bother clicking. What this means is that your site will be practically invisible to people who may be interested in your content.
What Google Wants, Google Gets
No truer words have been spoken. Whenever Google releases an algorithm update, website owners scramble to make sure their site adheres to whatever information, clues, or guidelines Google has released.
But why should you care what Google wants? How would your brand or business benefit from it?
Before we answer that question, let's understand the context first. Google is the number one website and search engine in the world. It's got the lion's share of most searches on the Internet with over 3 billion queries handled on a daily basis. That means billions of people use Google to look up information on all sorts of topics!
Now, imagine having thousands or millions of people heading on over to your website simply because you appeared on the top spot on Google.
Does that bring a smile to your face? Does the thought make you happy? It should!
Unless of course, your site is hosted on some cheap hosting plan. Your site will probably crash under all that traffic, and you'd need to upgrade your hosting to probably the most expensive option! But, that's a good problem to have, you know.
A massive volume of high-quality traffic is a huge opportunity for your business. It will translate directly to more leads and sales for your business. To top it off, you don't even need to pay a single dollar to have your site appear on those coveted spots on Google search pages!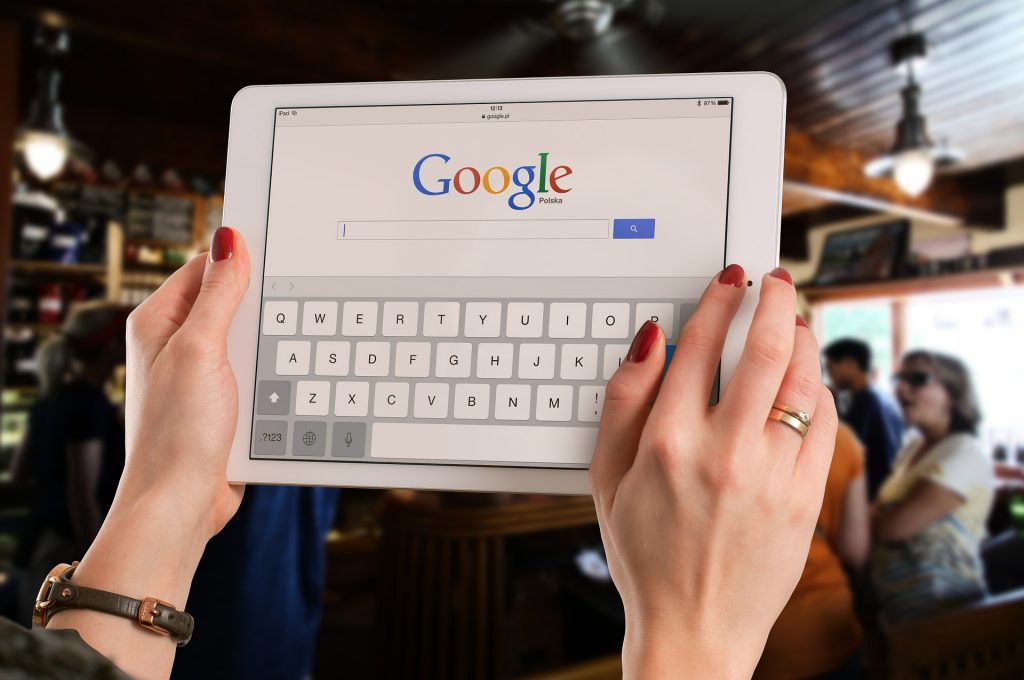 So, did the above scenario convince you now on why you should care about what Google wants? I hope you see the light! If you don't, you're not going to land anywhere near the first page of Google. Your web pages will be buried somewhere no one will ever see, and no one will be visiting your site from Google.
The only alternative for you then would be to pay Google to have your site appear on the first page. This would be courtesy of Google Adwords which, truth be told, does not come cheaply. Other alternatives include paying for space on other search engines like Bing or paying for ads on social media.
Ask yourself which is better? Getting free and highly targeted traffic OR paying for ads? Of course, you'd choose the first option. There's no point in paying for ads if you can get better quality traffic for free, right?
This is basically the reason why many webmasters and business owners do their best to make sure their site is compliant with Google requirements.
So, if Google says your site should be faster, then it should be faster. If you do as Google says, your site will ultimately be rewarded by higher rankings on its search pages!
Before you go off making your site run faster, you need to establish a baseline for your site's speed. You need some tools to do this. Here are some of the top free ones which will give you plenty of actionable tips to help you configure your site and make it speedy.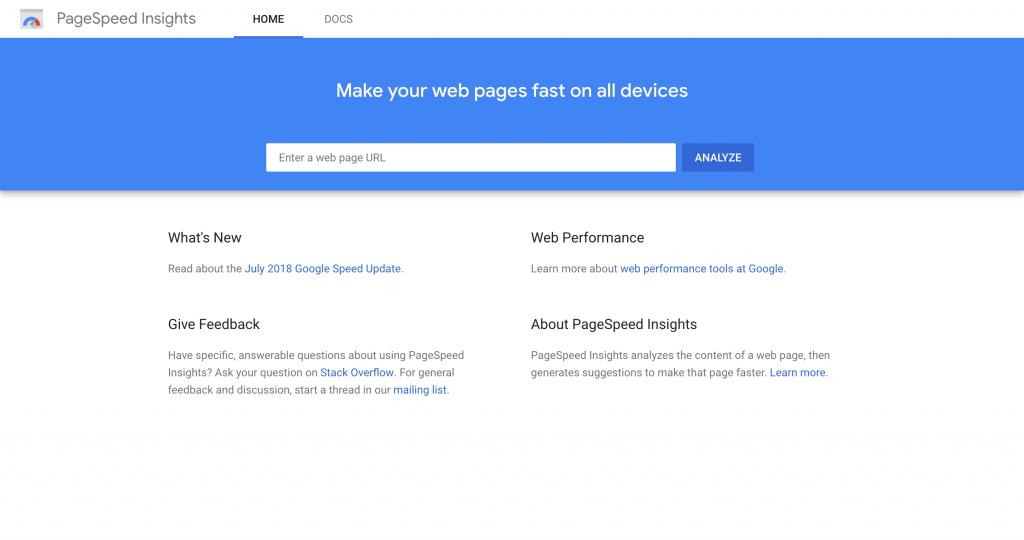 Google's free tool will allow you to check out your website's real performance for both desktop and mobile devices. You simply need to enter your website URL, click on the blue 'Analyze' button, and wait for Google's suggestions on how your site could be improved.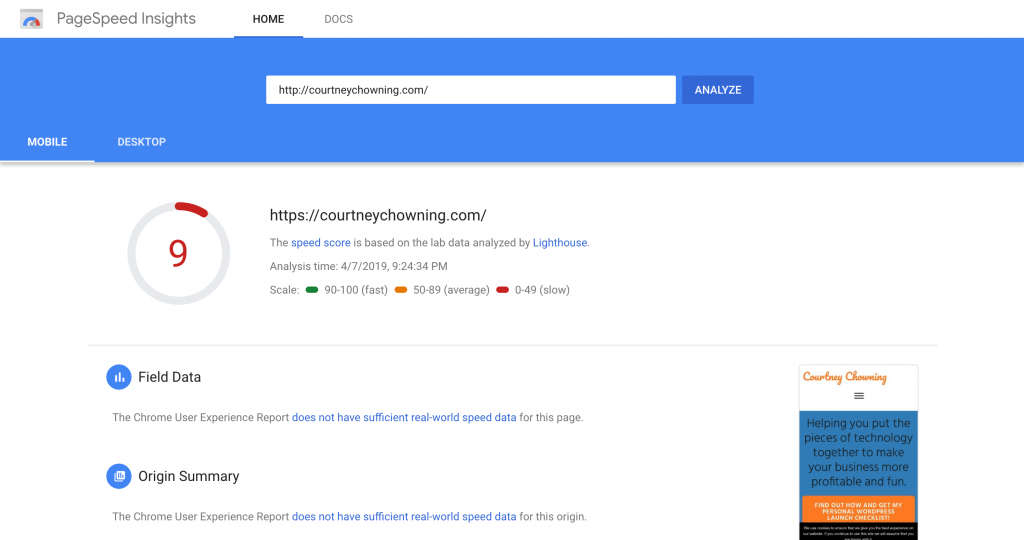 There are two tabs: Mobile and Desktop. Each tab will have its own set of suggestions on how you can improve your site's performance on either platform.
You get a score for Page Speed and Optimization. Ideally, you want a perfect score. And it's not impossible. You just follow the suggestions Google gives you, so you get a perfect mark!
PageSpeed Insights give you both the good and the bad. When you scroll down the page, you'll see a section for Optimization Suggestions and another section for Optimizations Already Present.
What you want to do is go through the Optimization Suggestions section, click on 'Show how to fix' and do the necessary changes.
If you want to know the good stuff, click on 'Show details' in the Optimizations Already Present section. It's always good to see when you're doing something right with your website. It motivates you to go and do the things that need to be done!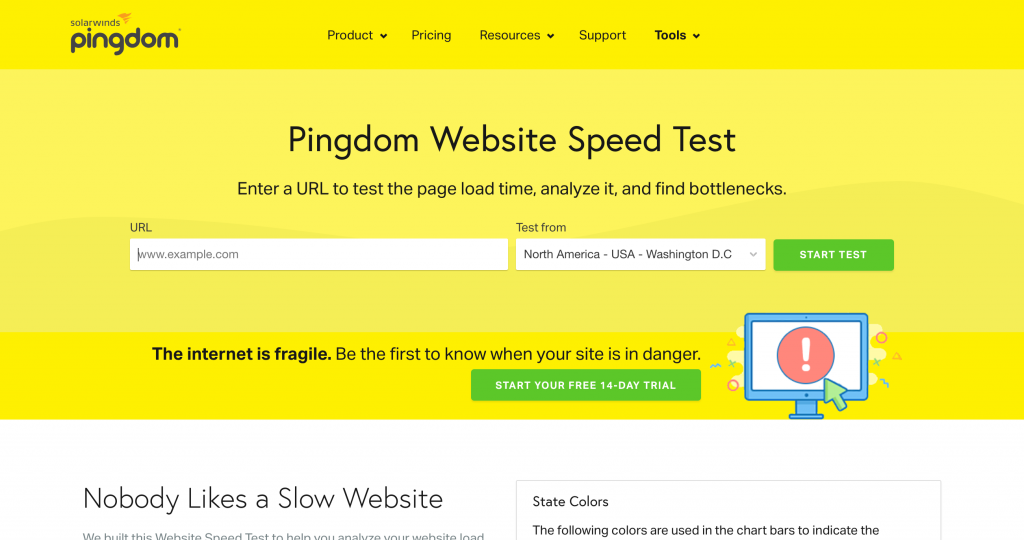 Pingdom is another popular tool that you can use to check up on what you need to do to improve your website's loading times. Many users love this tool because it shows you a lot more information than Google's PageSpeed Insight does.
All you have to do is type in your website's URL, select the location you want to test from (currently, you can choose from 7 different locations), then hit the 'Start Test' button.
You'll then be presented with the results. First up is a Summary section which gives your site a 'Performance Grade.' It also shows your site's load time, page size, number of requests, and more (see screenshot below). Further down, you'll have a list of things to improve on in the section 'Performance Insights.'
If you want to see which of your website files are contributing to your site's load, then you can check the 'Content size by content type.'
What's really cool about Pingdom's tool is that they include a waterfall analysis of your site. This type of analysis will help you easily look up which factors affect your site's performance.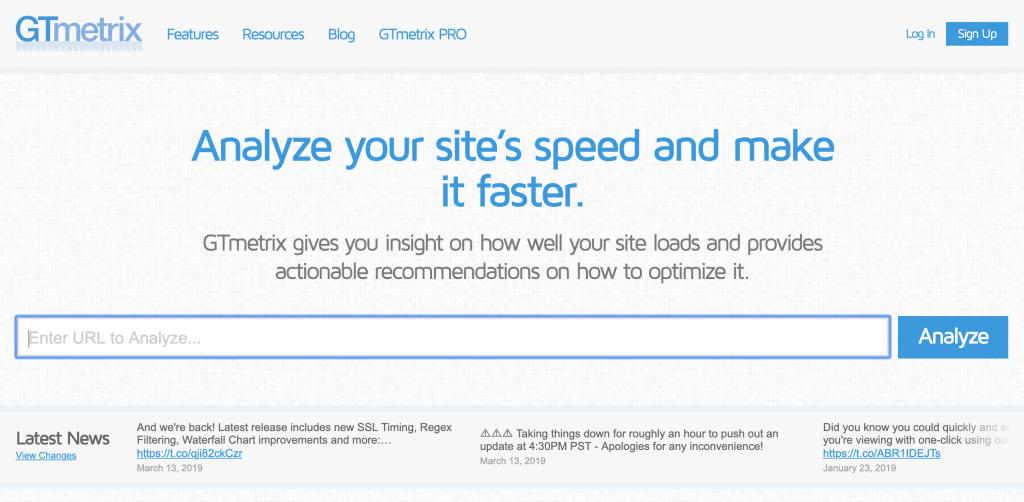 To use GTMetrix, you simply need to enter the URL you want to analyze and you'll have your site's performance report in under a minute. GTMetrix is free to use, and you can glean lots of information on how you can improve your site's speed.
The only drawback is you can't use a test server region closest to your location. Instead, the default region used will be Vancouver, Canada.
You'll get a summary of your 'Performance scores' and your 'Page details.' You can click on the different tabs to get an idea of the things you need to improve on.
For free users though you can only see data for PageSpeed, YSlow and Waterfall Analysis. If you want to view data in the Timings, Video and History tabs, then you need to either register an account or sign up for a premium plan.

Google is serious about wanting to make the Internet a better place for everyone. If you want your brand or business to succeed, then you'll need to ensure your site loads fast too. Otherwise, you'll be losing potential clients and customers to your competitors.